• Don't waste your time waiting in the Laundromat!
• 2 mins Drop off, 3 mins Pick up, Your laundry is DONE!
• It will come back clean and all folded meticulously.
How do we wash your laundry?
It's a 3-step process.
1. WASH --We wash your clothing in cold water with Tide detergent, unless you specify otherwise.


2. DRY --We move everything to the dryer where your laundry dries for 35-42 minutes depending on the type of fabric.


3. FOLD --Then, we begin folding. We will have your items organized by category and color.
Start with our fantastic laundry plan!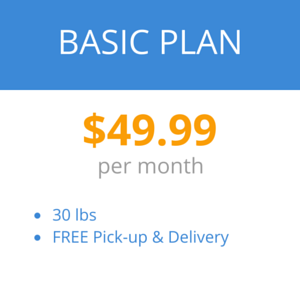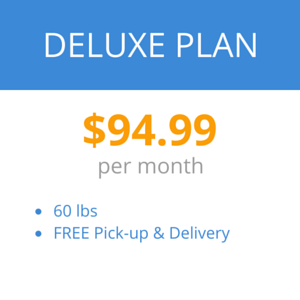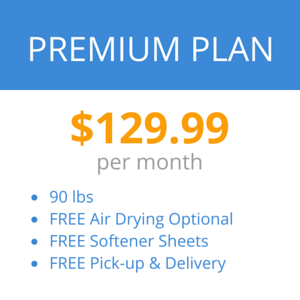 Not interested in Monthly?
We also offer individual load laundry service! Priced by weight, $1.8/lb, 8 lbs minimum. Your perfect On-demand Laundry option!
Frequently asked questions (FAQs)